I've gotten some fabulous deals on educents....not the least of which have been some terrific bundles.
Have you seen this bundle? It is completely jam-packed with goodies. I know it says that 3rd-5th, but 2nd grade teachers, there's tons in here that you can use, too! Seriously. You need to click over and check it out.
There are 35 products for just $30! And I just added it all up......$112 worth of products for that $30!
You can't beat that! If you've been looking for resources for Reading, Grammar, Math, Science, or Social Studies, you definitely want to check it out!
I am super excited to be a part of this terrific bundle! I know you will love my Vocabulary Strategy Pack. It focuses on 5 vocabulary strategies: using context clues, word parts, picture clues, background knowledge, and yes....a dictionary. Each skill has a corresponding character. You'll also find graphic organizers, a cover to create a Vocabulary Journal, as well as bookmarks to help kiddos remember and use those skills as they read.
There are 35 other products in our bundle to get your kids learning! Literacy, math, science, social studies, and so much more! Hop along to see all the goodies you will get!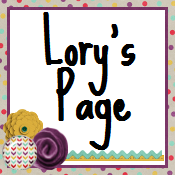 But that's not all! I am giving you a chance to Pin It to Win It (well you win any item from my store.) Pin any image from my blog and enter below to win!
a Rafflecopter giveaway
The deal won't last long so head over now!